Online Sailracing!
Sailonline.org is owned and operated by Sailonline NavSim AB, a not for profit, community-owned company.
Sailonline's mission is to offer a superior internet-based sailing and navigation simulation to the global sailing community, whilst ensuring a future of growth and continuous enhancement to benefit its users through financial viability and long term vision.
Sailonline is free for everyone to play and is supported by SYC Memberships.
Create your account
News from the blog
Welcome!
Now login with our guest account to view currently running races: Username: guest - Password: guest
PLEASE ONLY REGISTER YOUR OWN USERNAME AND PASSWORD IF YOU INTEND TO RACE.
All times on Sailonline are in UTC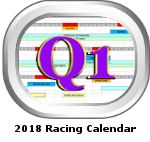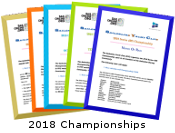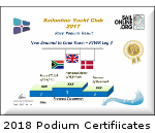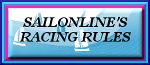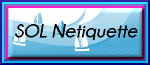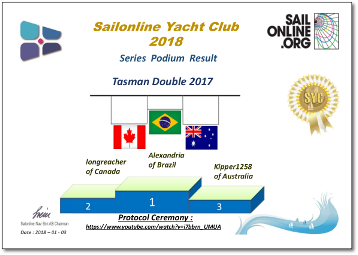 click on results image to see larger
PARABÉNS Alexandria!!!
CONGRATULATIONS longreacher!! GOOD ONYA Kipper1258!
Series Leaderboard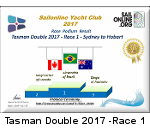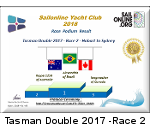 Commentary
It really does seem as if Sailonline is now becoming almost as familiar with the waters off the SE coast of Australia as it is with those off Auckland, New Zealand! Crossing the Bass Strait has a real familiarity about it now, which is truly wonderful, when you consider that the vast majority of SOLers have yet to set keel in Australian waters! Racing our Tasman Double brings with the double-header competition a real sense of reality – all boats that race so furiously to Hobart from Sydney need to get home again. OK, so perhaps some spend time in Hobart and then cruise home, wherever that is, in their own time, but it is certainly probable that many will head back to Sydney. That Sailonline makes a race of it is simply our nature! The only time you can guarantee to sight-see and stooge around is during the pre-race practice period (unless of course you join in the semi-official pre-race practice races close to race start in each fleet race!), so for us the race back to Sydney is just as crucial as the race to Hobart.
To achieve a spot on our two-header/mini-series podium is really excellent. Many SOLers barely get a sniff at a podium in a single race, but to accomplish this in a mini-series against several top SOLers who perhaps only race in our "classics" these days is very well done indeed. The honours this year go to Brazil, Canada and Australia. Nicely done!



It is never to early to start preparing for the annual fire festival in Shetland - Up Helly Aa is held on the last Tuesday of January which, this year, falls on 30 January. The Sailonline race starts on Monday, 29 January at 1100utc, and will be open for pre-race practice several days before then. Keep your eyes peeled!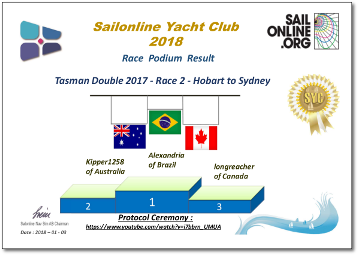 click on results image to see larger
PARABÉNS Alexandria!!!
GOOD ONYA Kipper1258!! CONGRATULATIONS longreacher!
Race Leaderboard
Reports


Commentary
For the real racers who have taken part in the epic Sydney to Hobart race, they and their boats head home to different parts of the globe to prepare for future campaigns. For SOLers, however, ferrying our chosen boats back to Sydney has become a tradition. The competition for this race, starting just after the New Year, is just as fierce as ever for some, while others take a more relaxed approach to their departure from Hobart with a general south-ish, then east then north approach to their strategy! Like all SOL races, though, however you approach the event, it is fun for everyone and wherever you are in the starting line-up you can find someone to publicly or secretly matchrace against. There is always something quietly pleasing about winning even a minor match and a quick scan of the leaderboard shows racers duking each other out throughout the finish – some examples are the 4 second gap between 5 (Zoe) and 6 (psail), the one second gap at 15 (TheHorn) and 16 (rafa), and a five second gap between daisy (67) and Musigny (68)!
Our podium three this time includes two racers who took podium honours in Race 1 which is very impressive – consistently to outperform the keen competition on Sailonline is not that common! Many congratulations guys!

Races
Next Race: 00d 00h 00m
---
Current Races:
2018 40' Series Championship Race 1 - Sardinia Cup
Welcome to a new season and the first of twelve races in the 2018 40' Series Championship!
We will use the Sardinia Cup 223 nm racecourse round Sardinia in the Mediterranean Sea to test your skills.
It seems that there's a lot to see here, so watch your Google Earth feed closely
HOW TO BE DISQUALIFIED!!
READ THIS CAREFULLY !!!!

Race # 1111
INFOfrom brainaid.de
The Chart is NOT available for this race !
WX Updates:
0430 / 1030 / 1630 / 2230
Ranking:
40CH - SYC
ALT. CLIENT:Classic

Race starts: Jan 19th 11:00 Registration Open!
GO TO RACE
Rio In-Port TIMED Race 2018
Many years ago, when the Volvo Round-The-World yachts were 70 foot long and not restricted much in any other way, SOL organized their own little round-the-cans race outside the harbour of Rio de Janeiro. To start our 2018 series of TIMEDRUNS , we are setting those cans out again for you, and this time they will stay in the water for 20 days for all comers to try as often as they wish to set a best time. We won't be racing a VO70 though, but the slightly more sedate X35, which, given that the course is some 80nm in length, will mean you will be confronted by a change of forecast or two during your runs. You'll have to take a view!
RE-REGISTER HERE to race again after finishing a run
Race #1106
INFO by brainaid.de
X-35 OD Particulars
WX Updates:
0430 / 1030 / 1630 / 2230
RANKING:
TRCH-SUPSOL-TRQ1-SYC
ALT. CLIENT: Classic
RACE CLOSE: Thursday,
25 January at 2300utc
Race starts: Jan 05th 11:00 Registration Open!
GO TO RACE
SWR 17/18 Leg 4 - Melbourne to Hong Kong
After celebrating Christmas and New Year it is time for Leg 4 of this fantastic Sailonline World Race 2017/18.
After leaving Melbourne on this (about) 5.500 NM course, we will leave the Solomon Islands, Papua New Guinea and the Philippines, all to port
And remember, once again we'll have to choose the best way to cross the Doldrums
Race #1104
INFOfrom brainaid.de
OD65v3 Particulars
WX Updates: 0430 / 1030 / 1630 / 2230
Ranking: OCCH-OCQ1-SUPSOL-SWR-SYC
ALT. CLIENT:Classic
Race starts: Jan 02nd 03:00 Registration Open!
GO TO RACE
SYC Ranking
Series
Mobile Client
SYC members have the benefit of access to our mobile/lightweight web client!