Online Sailracing!
Sailonline.org is owned and operated by Sailonline NavSim AB, a not for profit, community-owned company.
Sailonline's mission is to offer a superior internet-based sailing and navigation simulation to the global sailing community, whilst ensuring a future of growth and continuous enhancement to benefit its users through financial viability and long term vision.
Sailonline is free for everyone to play and is supported by SYC Memberships.
Create your account
News from the blog
Welcome!
Now login with our guest account to view currently running races: Username: guest - Password: guest
PLEASE ONLY REGISTER YOUR OWN USERNAME AND PASSWORD IF YOU INTEND TO RACE.
All times on Sailonline are in UTC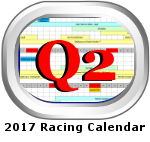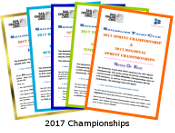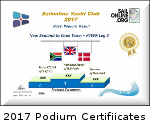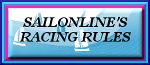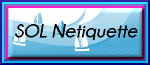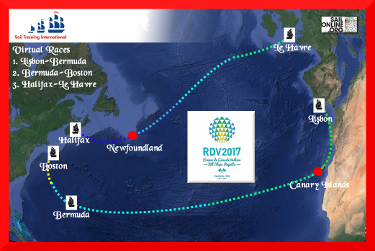 This is the seventh season that Sailonline will be associated with tall ships races organised by Sail Training International. This year's events will shortly begin with the remarkable Rendez-Vous 2017 Tall Ships Regatta. Sailonline will begin its programme of transatlantic tall ships races in Lisbon (Race 2 for the real ships) racing the Sailonline Clipper ship polar. The real fleet will be making a stopover in the Canary Islands, but in a bid to remain competitive with the fastest members of the real fleet, Sailonline will be sailing by the islands and continuing on to Bermuda. From Bermuda we head to Boston, where we leave the real ships to visit many ports in N America. Finally we rejoin the real fleet for a race back to Europe from Halifax, Nova Scotia.
Sailonline's virtual sailing experience runs hand in hand with Sail Training International's mission - the development and education of young people through the sail training experience, regardless of nationality, culture, religion, gender or social background. Sail Training International and Sailonline both count heavily on volunteer support with financial gain excluded from the equation.
If you have never sailed on a tall ship, then your experience of navigating one on Sailonline will genuinely bring you a sense of how challenging it was for those who explored our oceans in days gone by. This is a wonderful opportunity to dive into the world of tall ships and tall ship racing and we hope you will join us. You can start by registering now (it's free!) and learning the basics of racing on the Sailonline navsim platform so you will be ready for your Clipper.
There are four classes of Tall Ship in the real races, ranging from the biggest Class A Square Rigged ships of more than 40m in length, down to training yachts of 9.14m. Sailonline has developed performance polars based on published data for several tall ships, and races to compete against Class A ships.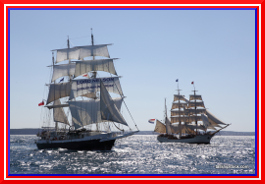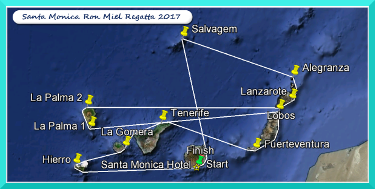 Welcome to the Canary Islands and sixth running of SOLer TheHorn's excellent slalom course around the islands in this Atlantic group. There are two traditions associated with this race:
(1) The first to cross the line will win a prize of a 0.5l bottle of Guajiro rum, which will be sent to anywhere in the world by TheHorn and his wife TheAlice.
(2) SOLers TheHorn and TheAlice will be donating SEK1 for each boat that crosses the finish line to UNICEF to help children all over the world. As 2017 is a time of tremendous refugee crises around the world, please do consider making your own donation.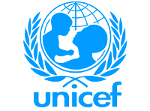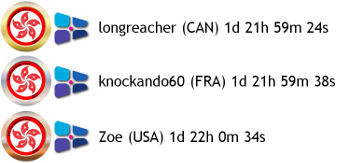 click on results image to see larger
CONGRATULATIONS longreacher!!!
FELICITATIONS knockando60!! PARABÉNS Zoe!
Race Leaderboard
Podium Certificate
Racing across the China Sea is always fun and never predictable. With so many influences on the winds and waves here, real and virtual boats are always challenged – sometimes to the extremes. This time both fleets saw mixed conditions, some decent breezes and a few light and indifferent ones which made the finish all the more fascinating. A total of 146 boats took park, flying the flags of 34 nations. Once again the Sailonline fleet of TP52s sailed the conditions and kept decent pace with the real ones, as you can see here:


Here is the latest information on how the real fleet performed: RHKYC Provisional Results
Sailonline's podium produced an excellent finish – as you can see from the Leaderboard there was just seconds between the three of them, so one of the closest finishes in some while! Congratulations, guys!
Reports and Analyses




Races
Next Race: 00d 00h 00m
---
Current Races:
Rendezvous 2017 - Tall Ships Regatta - Sines to Bermuda
Welcome to the first of three Rendezvous Tall Ships events, where we race our superb Clippers across the Atlantic - a total of 3213nm from Sines, Portugal to Bermuda NOTE:Starts and Finishes in tall ships racing are well offshore to avoid conflict with shipping and shipping lanes.
Race #1031
INFO by brainaid.de
Clipper Particulars
WX Updates:
0430 / 1030 / 1630 / 2230
RANKING: TS-RDV - SYC
ALT. CLIENT: Classic
Race starts: May 01st 16:00 Registration Open!
GO TO RACE
Jakob's Birthday BBQ Race 2017
It is time to celebrate the 2017 birthday of Jakob, a Founding Father of Sailonline, in the best of Sailonline's traditions, with a crazy Stockholm Archipelago race from Sandham to Jakob's home mooring. Grattis på födelsedagen Jakob! Lycka till, alla!!
Race #1044
INFO by brainaid.de
X35 OD Particulars
WX Updates:
0430 / 1030 / 1630 / 2230
Ranking: SYC
ALT. CLIENT Classic
Race starts: Apr 23rd 10:00 Registration Open!
GO TO RACE
Santa Monica Ron Miel Regatta 2017
Welcome to the 2017 running of TheHorn's 1220nm slalom race in TP52s around all the islands of the Canary Islands. This is a PRIZE race – for info see this blogpost.
Race #1042
INFO by brainaid.de
TP52 Particulars
WX Updates:
0430 / 1030 / 1630 / 2230
Ranking: SYC
ALT. CLIENT:Classic
Race starts: Apr 19th 10:00 Registration Open!
GO TO RACE
Qingdao In-Port TIMED Race 2017
Welcome to Qingdao, home of the 2008 Olympic Sailing Games and one of the 2008-2009 Volvo Ocean Race (VOR) in-port race venues, the inspiration for the first running of this SOL TIMED race, a short month after the VO70 fleet had departed. A decade on or so, we return to this iconic venue, this time to race SOL's very own 90ft Monohull - 108nm as quick and often as you can!
Re-register here to race again after finishing a run.
Race #1040
INFO by brainaid.de
90ft Monohull Particulars
WX Updates:
0430 / 1030 / 1630 / 2230
RANKING:
TRCH-SUPSOL-TRQ2-SYC
ALT. CLIENT: Classic
RACE CLOSE:Sunday 23 April at 2300utc
Race starts: Apr 14th 10:00 Registration Open!
GO TO RACE
Cape Town to Lisbon - Leg 4
In the fourth leg of Sailonline's wrong-way Round the World Race 2016 we will meet the challenge of crossing "The Doldrums"on our way from Cape Town in the southern hemisphere to Lisbon in the northern; a route proven very hard to predict.
Race #1037
INFOfrom brainaid.de
VO70v4 Particulars
WX Updates:
0430 / 1030 / 1630 / 2230
Ranking: OCCH–OCQ2-SUPSOL-RTWR-SYC
ALT. CLIENT:Classic
Race starts: Apr 04th 10:00 Registration Open!
GO TO RACE
Melbourne to Osaka 2017 - Prelude 2
Welcome to the 5,500nm race from Melbourne, Australia, in the Southern hemisphere, to Osaka, Japan, in the Northern hemisphere.
This is the 2017 Prelude to the main event which will run in reality in 2018. This is your virtual opportunity to test navigation and routing skills!
Race #1036
INFO from brainaid.de
Class 40 Pariculars
WX Updates: 0430 / 1030 / 1630 / 2230
Ranking: SYC
ALT CLIENT:Classic
PRIZE: SMPF
Race starts: Apr 01st 22:00 Registration Open!
GO TO RACE
SYC Ranking
Series
Mobile Client
SYC members have the benefit of access to our mobile/lightweight web client!